Secondhand trailer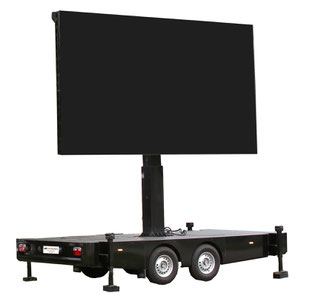 Used Platform Trailer (BJ. 2013) incl. 15 m² LED screen
The trailer was built in 2013 and converted in 2018 with a P 4.81 display measuring 5 m x 3 m = 15 m². The video controller is included.

 

 

Power connection: 32 A CEE



Screen diagonal in inches

Technical data LED display P4.81
This data sheet contains all parameters of the used LED display.
Technische Daten P4.pdf
Adobe Acrobat Dokument
55.1 KB
Technical data

Suitability for outdoor use

Total weight incl. screen






Available immediately. Collection in Braunfels or delivery.
Fully sun and rain proof.
Incl. transport cover
length: 6,20 m
Wide: 2,1 m
high: 2,25 m
Registration available in the Lahn-Dill county. Vehicle can be re-registered.
Availability and price request